aNa is a digital artist who creates Digital Mural with people from all around the world !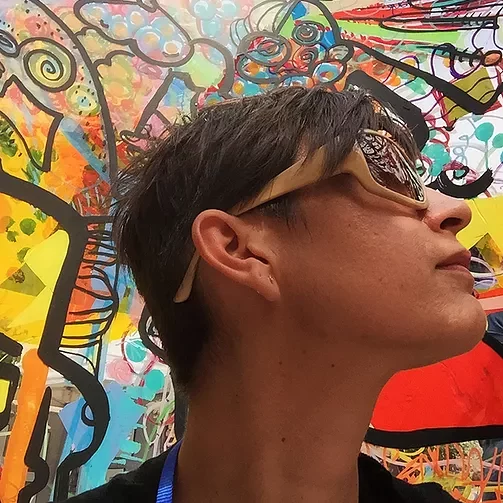 aNa is a digital artist and visual artist.
Means, aNa is a multidisciplinary artist.
But whether her creation is totally personal or participatory, aNa presents a unique relationship about « time ». Indeed, she likes both urgency and improvisation.
Improvisation
aNa's improvisation is nothing about amateurish or dilettante… It is quite the contrary. aNa uses a form of mastery and virtuosity to face all situations. And direct do not allow any error or correction.
This is her personal way of showing his total commitment to her artistic process. She fears nothing as long as she creates and imagines.
Different forms of creation testify
Drawing Musik : SEE
Paint'Tube : DISCOVER
Photograms : UNDERSTAND
Distance
Her main goal is to collaborate directly or indirectly with the greatest number of participants.
This is how she imagined several years ago, a new way of creating art collaboratively. Indeed, she creates artistic material kits based on her GPS approach.
ANa's GPS approach : BROWSE
GPS' Art Set
aNa creates works from specific territories. And she puts together kits of materials to create a DIY work of art, alone or with others. These Art Boxes already offer a large number of model cities or territories.
Art Box : e-SHOP
DIGITAL Mural
And now, aNa goes even further, since she developed a fun technical protocol to invite any inhabitant of the planet to take part of a collective artwork. she takes advantage of the democratization of the web to install a universal collaborative tool.
DIGITAL Mural : GO
PLAY ART
You guys have that chance and that privilege of having your own Total Energies Aviation personal protocol here.
So… Don't waste your time and click HERE to get started.
See some aNa's Digital creations